Five weeks have now passed since I ran my debut marathon, and as my recovery continues, this week saw me adding some work at higher intensities back into my training. The weekly total was seven hours of running, resulting in 86 km (53 miles) run with 1124 meters (3688 ft) of climbing. The only cross training I got in this week was about 20 minutes of core strengthening exercises.
The summer in the southern parts of Norway continues to defy all rhyme and reason, and this was yet another week with midday temperatures in the low thirties for Celsius, which is close to 90 degrees Fahrenheit. This gave me a rough start to the week as I ran home after work on Monday, but I took the short route and got through the 11k without collapsing!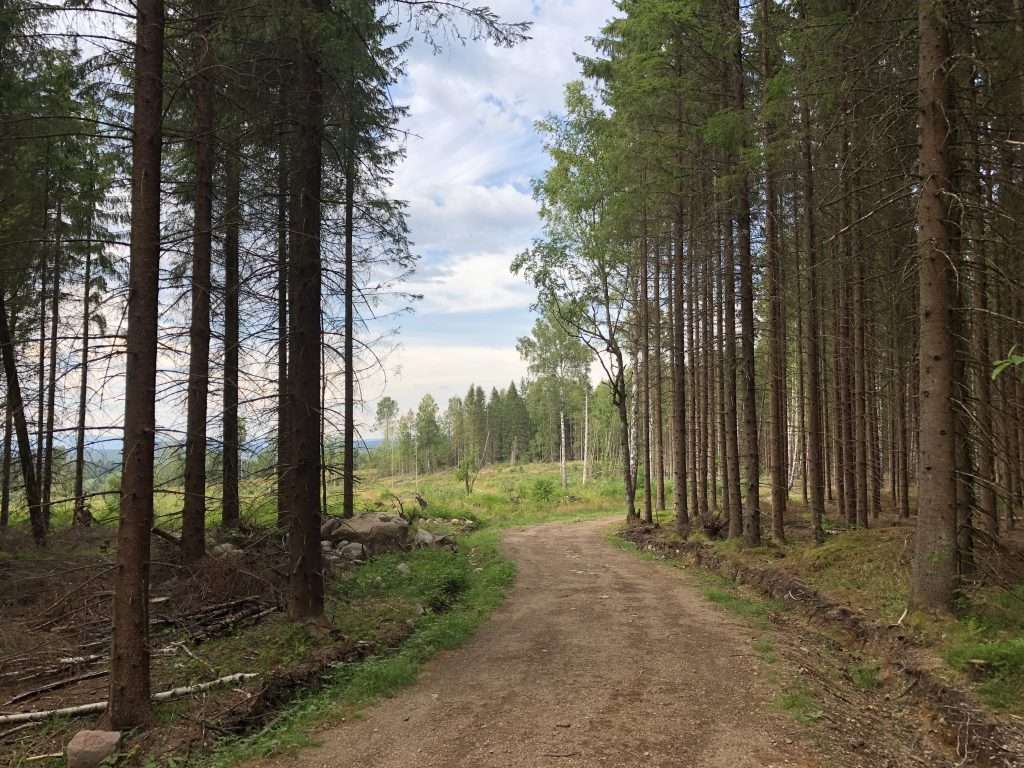 Tuesday I just went out for a short and easy 8k trail run in the afternoon, while I added some speed and intensity on Wednesday morning. I took the scenic route (trails) on my commute to work, which is about 15k all told, and pushed pretty hard on the hills. On Thursday morning I had planned to run the short route to work, but I ended up having to double back after a couple of kilometres because I forgot both my wallet and my keycard, which made the run 14k long.
I kicked off the weekend on Friday morning by doing some more work on the hills, starting out with 6 times 15-second repetitions, before ending the session with a hard two-minute climb. Saturday was a full rest day, and Sunday saw me doing a short long run at 21k, with about 300 meters of climbing, most of it being in the final five kilometres.
All told it felt good to be working hard again, but I definitely notice that I have a ways to go before I am back to pre-marathon shape again. Because of that, I will prioritise this coming week's more intensive stuff in the hills again. This is because I am far less likely to be caught up (and demotivated) with paces when working hills, and I also find it is easier to really get working in the hills, even if you don't have too much pop in your legs.