Let me start by thanking you. Yeah, you, the person reading this. You are the one that has inspired me to take this leap. I am excited to introduce the next stage of Run161.
More than two years have passed since I started writing about running here at Run161. A lot has happened over those two years. The most surprising thing is, perhaps, that people seem to find value in some of the stuff I am sharing.
I know this because of the numbers. As a runner with a Business and Finance degree, numbers are of outsize importance to me. And the numbers tell me that quite a few people are reading what I'm publishing, and some of you even return when I post new pieces.
That is a powerful experience. 1 And, much like running, it is an experience that must be earned through persistence and hard work.
Picking up the Pace
Since the launch back in 2017, I've always been clear about the fact that Run161 is an experiment. I've used it to document my experiences within the world of running. As a runner, as a student of the physical activity, and as a fan of the sport. The result has been more than a hundred published posts covering an eclectic mix of running-related topics.
After more than two years of experimenting, I have learned many lessons. I am now at a point that I can state with some clarity what I want Run161 to be. Thanks to the feedback and support from people like you, I have the courage to pursue this vision.
Even though I am a thoroughly mediocre runner, who came late to the game and all, I'm obsessed about running. When I am not running, reading about running, or listening to running podcast, I am probably thinking about running. For a while now, I've been thinking that if I could somehow make money from this obsession, that would make life pretty damn great.
Inspired by the fact that there are people out there who care about what I write and think about running, I am giving it a go. In all likelihood, it won't evolve into something that allows me to quit my day job. But, you never know. And the only certainty is that I know that I'll be getting to know more awesome runners by putting more time into this project. To me, that alone has much value.
To Inform and Inspire Runners
The newly formulated mission statement helps me pick the path forward. As of right now, I aim to achieve this in three different ways:
Offering my services in online running coaching — a paid service
Selling custom training plans — a paid service
Providing running-related content (which will hopefully inform and inspire!) through the website, the newsletter and social channels — a free service
The business model is simple enough: By creating high-quality running content, I want to give runners an idea of what they can expect if they sign up for coaching or custom training plans. This way, they can quickly assess whether they believe it will be a good fit.
Providing paid services is also a way to keep all content free for all, and without annoying ads. That means that even if you're not looking for a coach or interested in purchasing a custom training plan, I hope you will still stick around for the content. And sign up for the newsletter.
Whether this is a sustainable business model or not, remains to be seen. Regardless of the degree to which it is successful, I am sure that there will be tweaks along the way.
In terms of content, there are some changes. Out of the hundred-plus posts published over the past two years, only thirty or so made the cut. Run161 will no longer be home to news from the pro running scene, nor personal training logs.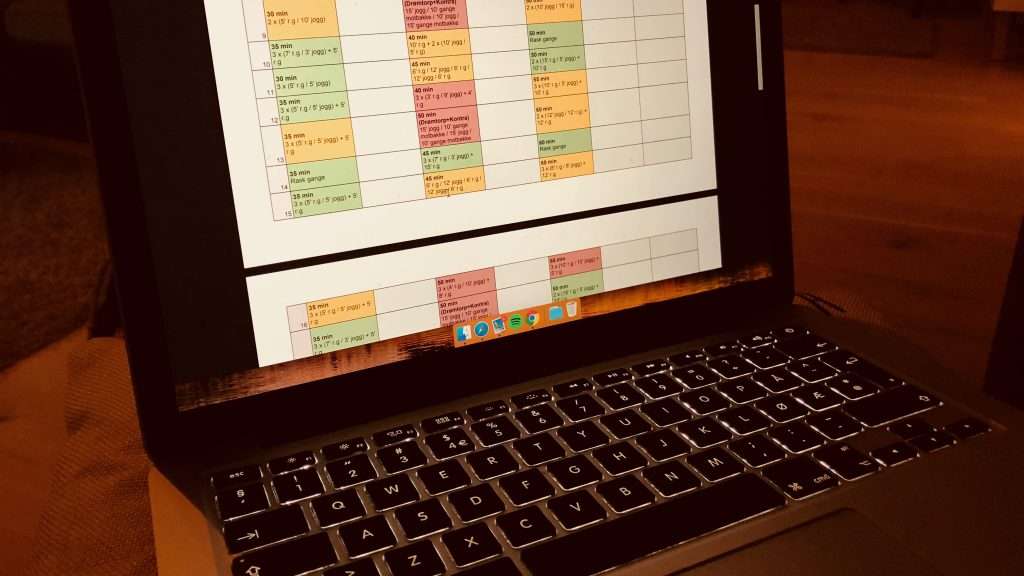 Instead, I will focus on content that will interest a broader group of runners. Informative articles that will help you make more informed decisions around your training will be the building block. You can also expect more shoes and gear posts, and the story of how other runners came to the sport, and what it means to them.
Looking for a Running Coach? Or a Custom Training Plan?
If you are looking for a coach or a custom training plan, use the form below to get in touch. To start out, I will only take on five clients, so I expect that the spots will fill up quickly. This is to ensure that each runner gets the attention they deserve and pay for.
Enquire About Coaching
Either way, I hope that you will follow along. If you sign up for the newsletter, you will get first dibs when I open up for additional coaching clients. And you'll get an update in your inbox every Monday morning, featuring some of the most exciting running-content from Run161 and around the web.
PS! You can also follow and interact with Run161 on your platform of choice. Let's talk over on Twitter, or get to know each other on Instagram. And if you just can't get enough, follow along on Facebook and join our Strava club.