With the end of the year approaching fast, there aren't many days left for those of us who are looking to bump that year to date-counter before it mercilessly resets to zero. For me, this was another decent week of training, even if I ended up a few miles short of what was planned. Over the week I ran 107 kilometres (67 miles) with 1003 meters (3290 feet) of elevation gain over 9 hours and 4 minutes.
As has become customary, the first run of the week was an easy one, just shy of 12 kilometres running home from work. Having planned a workout on Tuesday, I decided to rejig the week a bit when I woke in the morning feeling tired after a night of fitful sleep. Being able to adapt your training to what life throws your way is important. Instead of going for a hard workout, I went out for an easy medium long run that morning, which had me feeling quite a bit better afterwards.
This week was also the first week of my current training plan that featured back to back long runs. Originally, I wanted to do these two after having the workout for the week out of the way. After shuffling up the runs, that was not an option, so I also took it easy on the second straight day of doing a medium long run.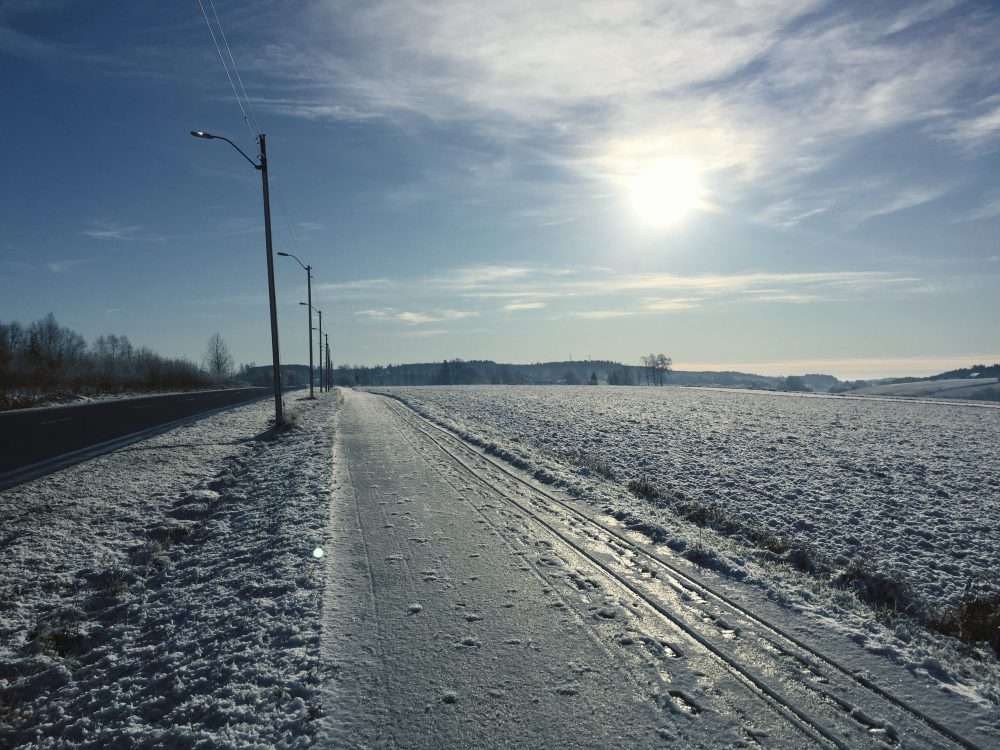 The workout on the plan for this week was a lactate threshold session. Previously, I have tended to do these sessions as one, continuous segment of running at around LT-pace. However, when getting back to workouts after a significant base building period without doing much faster work, I've found it beneficial to ease back by splitting the session into several shorter intervals. The plan, therefore, was to run 3 times 2k separated by 500 meters jogging. After overcooking myself a bit, I had to shorten the second interval, before finishing the last one as planned.
I went into the weekend with a general aerobic run on Friday, before having a full rest day on Saturday. On Sunday, I closed out the week with a quite short and very slow long run, which was just shy of 24 kilometres. A decent week, and now the focus is all about trying to start off the new year with a few weeks of decent training behind me, ready to really dig down deep into marathon training.