Article last updated on December 21, 2020
Sometimes the zen of running alone and uninterrupted is just right. Other times, a bit of entertainment in your ear can make the run more enjoyable. Podcasts are the perfect way to stay entertained on your long runs, and these are the best running podcasts of 2019.
The podcast industry has boomed over the last few years. Much to my enjoyment, several funny, educational and entertaining running-related podcasts have emerged. And for running geeks, this is a real gift. What better way to stay on top of running, that doing it while you're out for a run?
This selection of podcasts is a blend of different approaches to running. Some of them focus on the professional side of running. Others aim to help make you a better runner, while some do both. Common for all of them is that passionate runners are in charge, and provide hours and hours of great listening.
Inside Running Podcast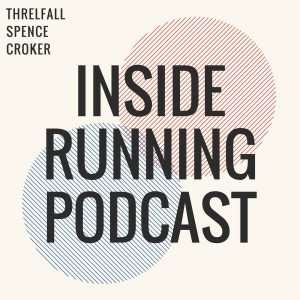 Passion for running and great banter is what defines the Inside Running Podcast. Australians Brady Threlfall, Julian Spence and Brad Croker are all accomplished runners, but it's their passion for the sport that makes this podcast worth a listen.
The format is straight forward: Three runners sit down once a week to discuss everything running. They share openly about the ups and downs they experience themselves and discuss broader topics of Australian and worldwide running, too. Each episode also features an in-depth and informative interview. These alone make a deep dive into the IRP back-catalogue well worth it.
As if that's not enough, they have now launched a parallel bi-weekly show with alternate, female hosts from the very top level of the sport. Offering a slightly different perspective on running matters, it is another great listen. All of this combined puts Inside Running at the top of the best running podcasts of 2019, in my opinion. If you only listen to one running podcast, Inside Running should be the first pick.
The Morning Shakeout Podcast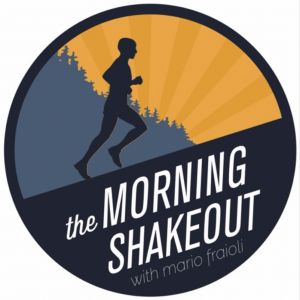 Mario Fraioli sits down to get up-close and personal with a great mix of profiles from the American running scene. Combining his reporting chops with a decades-long background in the sport of running, Fraioli gets his subjects to open up and talk about running entertainingly.
The Morning Shakeout Podcast features an extensive back-catalogue. If this show is new to you, there are hours and hours of great listening waiting for you. And I can personally guarantee that every episode will teach you something that makes you a better runner.
The Strength Running Podcast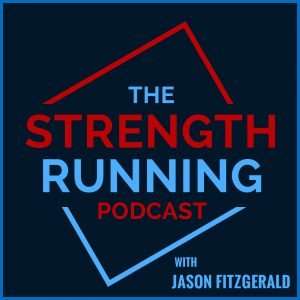 Observant readers will know that I've featured Strength Running several times under recommended reading in the weekly newsletter. Jason Fitzgerald's podcast is of similar quality as his written content, and an informative listen for every runner looking to improve.
The show broaches a variety of running-related subjects. Common mistakes that lead to injuries, and how to build support systems are topics covered in two of my favourite episodes. There's also a multitude of exciting interviews with high-profile people from in and around the running community.
House of Run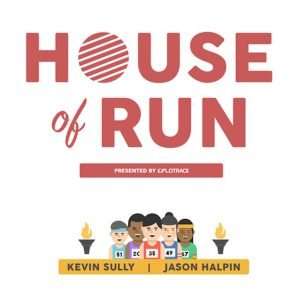 I encourage everyone who runs to get involved with the professional side of the sport. There are so many inspiring people achieving amazing feats every week within our sport.
With House of Run, Kevin Sully and Jason Halpin sit down every week to discuss the news and happenings at the highest levels of running. Give it a listen, and become familiar with the profiles at the highest level of the sport.
The Negative Splits Podcast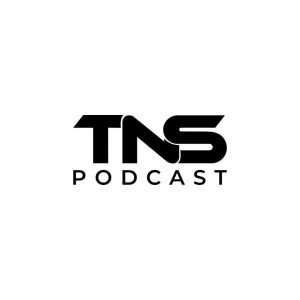 An informal approach to running and life is what characterises The Negative Splits Podcast. Their self-proclaimed goal is to make you feel part of the conversation, and they do it well.
Covering a whole host of topics that will be familiar to most runners, TNS has an extensive list of episodes that will keep you entertained for hours on end.
Runners of NYC
Every runner has a story. That is true for professionals, as well as those of us who run for health and sanity. With Runners of NYC, Leigh Anne Sharek and Chris Chavez dig deep to share the stories of New York-based runners, and they do it well.
By using running as a starting point to get to know the humans that happen to run, this podcast takes a different approach. The stories they have unearthed makes it an enjoyable listen, that encourages introspection and thoughtfulness on your run.
On Coaching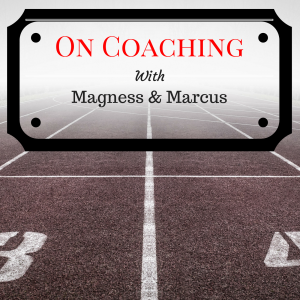 I don't always agree with Steve Magness and Jon Marcus, and I frequently take objection to the way they deliver their opinions. Despite that, or perhaps because of it, I make it a point to catch their podcast.
The fact of the matter is that these guys are highly knowledgeable, both when it comes to running and coaching. And that makes their podcast well worth a listen, despite their quirks. Magness and Marcus cover the physical and mental aspects of running and approach both sides from scientific and philosophical perspectives.
Like this article?
Join 700+ runners who get our weekly newsletter about running in their inboxes every Monday morning!