Article last updated on March 9, 2021
Summarising my goals for this fall season of running is simple: PR on the road in the 5k, the 10k and half marathon. First out was the 5k, and I had found what I thought was the perfect race to grab a convincing PR. Hytteplantesten is a small 5k race run on wide forest trails, and the 2018 edition, which took place on August 11th, fit perfectly into my schedule.
The course is more or less flat, with my Strava activity showing as little as 10 meters (33 feet) of elevation for the race. With this in mind, I was looking to obliterate my old 5k PR of 18:56, which I ran during a time trial on track over a year back. Since then, I've run high 17 minutes 5ks twice this year, while finishing a 10k and a half marathon. Targeting a 17:30 finish time during this year didn't feel overly ambitious based on my performances earlier in the year.
Training
My training over the past couple of months has been all about trying to bounce back from my marathon debut in June. It has been harder than I thought it would be, but over the past few weeks leading up to this race, I had started feeling much better, compared to the first few weeks. Over the four weeks leading up to the race, I averaged about 85 kilometres (53 miles) and thought myself ready to race close to my potential. I just didn't know better.
Race
As with most 5ks, this one was a short and sweet affair characterised by never-ending suffering. My race plan was uncomplicated: Go out at goal pace (3:30/km – 5:38/mile), and try to hang on until the end. If at all possible, kick at the end.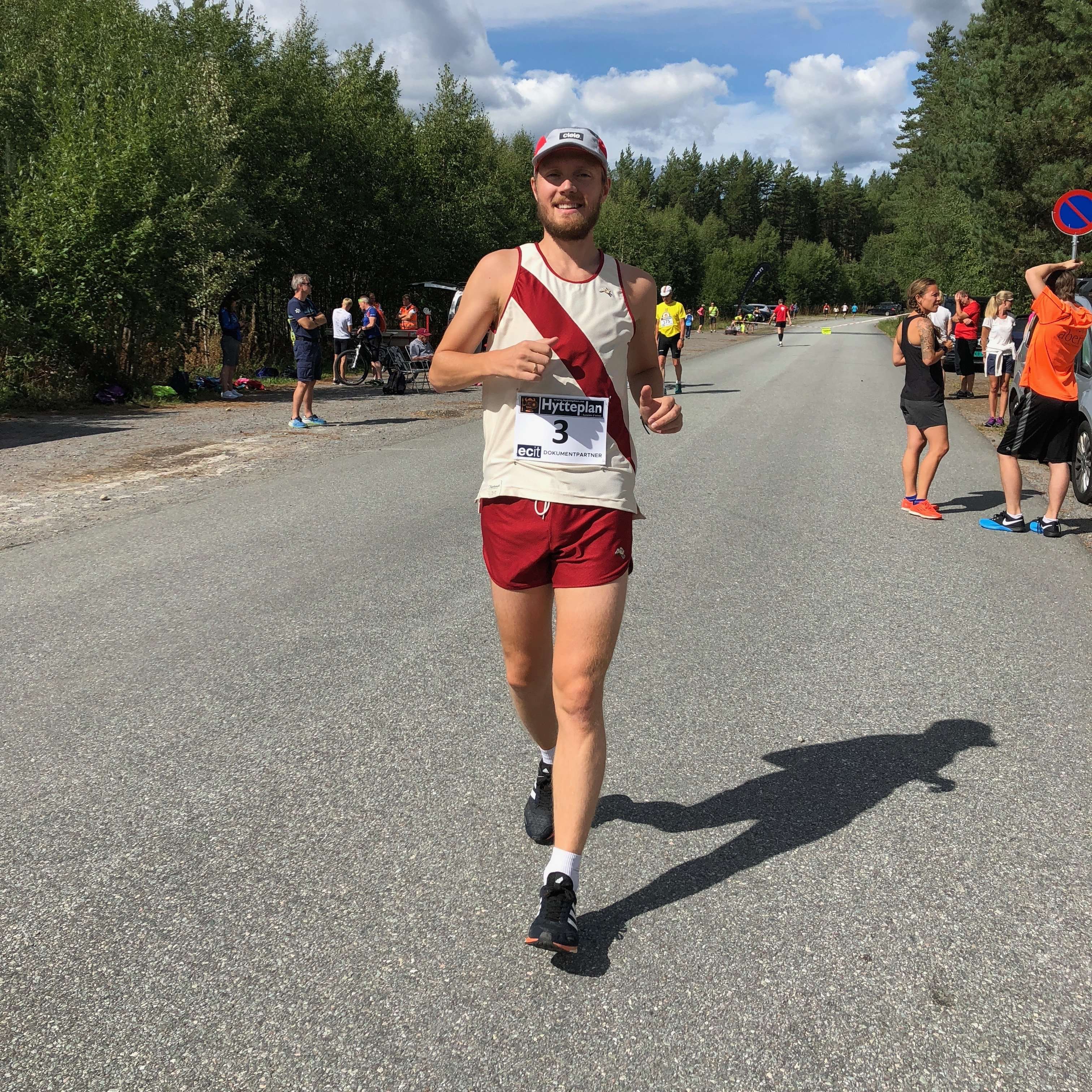 1k (3:24 – 3:24)
It can be difficult to race smart, especially if you're hoping to be near the front of the race. Some people will go out harder than what you are planning, and you will get caught up in the moment and hang on. That probably happened to me a bit here, because if I was being honest with myself, I felt pretty early that this pace was probably not sustainable. But it was more or less according to plan, and I didn't think much at this point, I just ran.
2k (3:35 – 6:59)
I wish I could say that after the first split, I made a conscious decision to adjust the pace a bit to explain the eleven-second drop in pace here compared to the first split. Unfortunately, that was not the case. I was simply slowing down because I was already feeling it. Still, I hopefully thought "I just need to cover the last three kilometres in 3:30 each to make 17:30 happen" to myself, optimistically, as I noted the split on my watch.
3k (3:49 – 10:48)
Before reaching the halfway mark, I realised that this was not going to be my day. My pace was slipping further after a slow second kilometre, and there was not a fibre in my body that would let me respond. I capitulated at this point and realised that my goal time was out of the question.
4k (3:55 – 14:43)
What was strange, and quite frankly a bit worrying about this race, was that in addition to being physically unable to keep the pace I wanted, I was mentally shot as well. I could not muster any sort any sort of response to my slowing pace, and all I could think about was that it would be over soon enough. At this point, I am basically running somewhere between half marathon and marathon pace, which is obviously not just a physical thing.
5k (4:02 – 18:44)
The slide continued all the way through to the end, and I basically ran the final kilometre in marathon pace. And it felt excruciatingly hard, too! At this point, I had no idea what the final time would be, and I had essentially stopped looking at my watch. I just wanted it to be over, and I didn't care in the slightest whether or not I would set a new PR. My goal time was so far off that it meant very little when I crossed the finish line and saw that I had beaten my 5k time trial time from a year back with 12 seconds. In fact, it felt more like an insult to see that I had barely improved after running 4000 kilometres (2485 miles) over the past twelve months.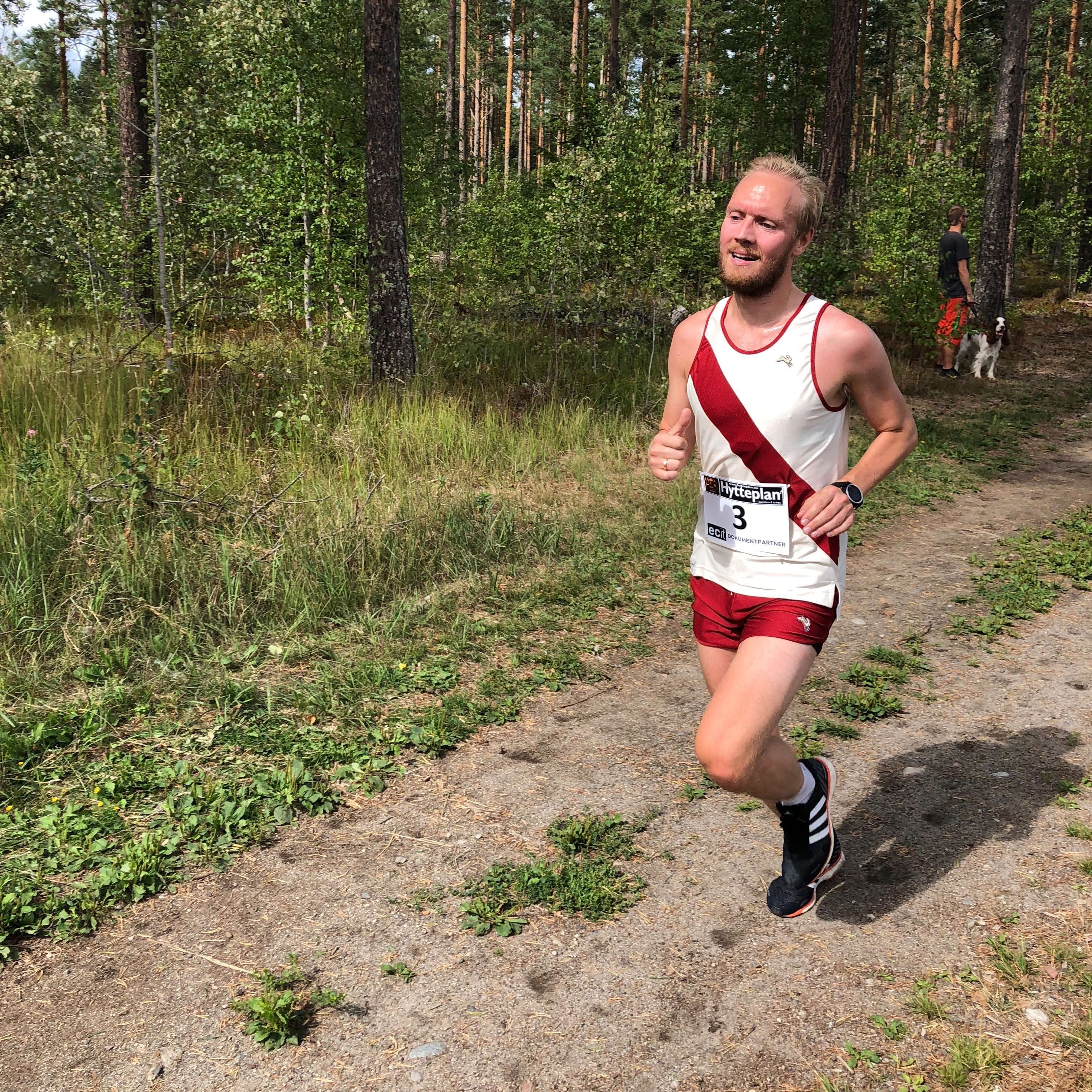 Post-race
My dejection was palpable, and I got some comforting words from my wife, who had joined me on the three-hour round trip to watch me run for a few moments. I gave myself the drive home to just sulk, but I quickly started contemplating what went wrong and tried to reason why my physical shape had not suddenly vanished like dew before the sun.
So what went wrong? Well, first and foremost, I had a bad day. It happens from time to time, and when it does there is little you can do to counteract it. But, I am not entirely comfortable writing this off as a freak occurrence. Some post race introspection has made me realise that I have probably not been diligent enough in my training after coming back from my marathon.
Yes, the mileage has been around where I want it to be. However, how you run those miles matters, and I have simply been far too lackadaisical with regards to how I approach my runs over the past months. Instead of running my easy days easy, and really giving it all on hard days, I've spent most of the time in that comfortable no man's land intensity that is neither hard nor easy.
As such, this race was a very important wake-up call. And I have every intention of making the necessary adjustments to my training in order to sharpen my shape, and hopefully run the rest of the races this fall closer to the level I know I'm capable of. In fact, I have already identified another 5k I hope to run the first weekend of September, where I am anxious to prove that I am better than what I was able to show here.
Like this article?
Join 700+ runners who get our weekly newsletter about running in their inboxes every Monday morning!