Article last updated on March 18, 2021
A Race Series for A Different Time
Due to coronavirus, most mass participation races all around the globe are cancelling their events. In these extraordinary times, virtual races are a great option to give you that extra push when you're out for a hard session on your own.
While nobody can tell you what the world will look like over the summer, it is looking increasingly unlikely that we will be back to racing before 2020 comes to an end. With this in mind, we are launching the #Run161Race series to help the running community stay motivated and do the work throughout the year.
This virtual race series comprises three different race. It all begins with a 5k the first weekend of May. Next up is a 10k the between July 3-5, while we wrap up with a half marathon from September 5th to 7th.
#Run161Race Series Schedule
May 1st – 3rd: 5k (Results)
July 3rd – 5th: 10k
September 5th – 7th: Half Marathon

Free and Open to All Runners
You can participate in our race series regardless of where you live. All you need to take part is a GPS watch or a run tracking app on your smartphone to record your race on the weekend of the competition.
Afterwards, you need to make your activity publicly available on a platform such as Strava, Runkeeper, Nike Run Club, Garmin Connect or similar. And then, finally, on the weekend of the race, you submit the link to your race activity through a form here at Run161.
Once the race weekend concludes, we will collect all the details and post the full race results on our website. Every finisher will receive a diploma with their name and finishing time the week after each race.
Awesome Prizes
Despite being completely free, we're putting some great prizes up for grabs thanks to our fantastic sponsors. Not the fastest runner? Don't worry! You still have just as much a chance of winning a prize as those blazing guys and girls.
We're drawing three lucky winners who will each receive one of the prize packages below. Your name gets entered into the drawing once per race you run. In other words, participate in all three events to triple your chances of winning.
#Run161Race Series Prizes
Prize #1
Three months of Coaching from Run161
One year subscription to Strava Summit
$50 gift certificate from Rabbit
Prize #2
Custom Training Plan from Run161
One year subscription to Strava Summit
$50 gift certificate from Rabbit
Prize #3
Custom Training Plan from Run161
Elite hat from Rabbit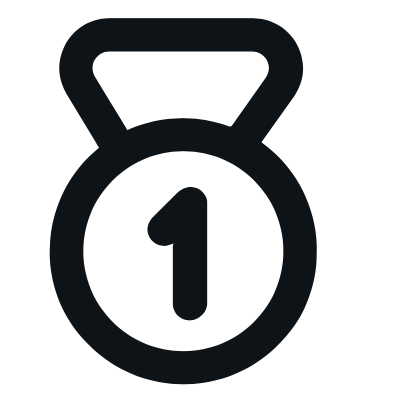 ---
How to Enter #Run161Race
Thursday afternoon (midday Central European Time) before each race weekend, we will publish the form you submit your entry. Submissions will close at midnight Central European Time on the Sunday of each race weekend.
---
Frequently Asked Questions
What do I need to participate?

All you need is a GPS watch or a smartphone with a run tracking app to record your race effort and a profile on a running training network such as Strava or Garmin Connect to share it.
Can I run my race whenever I feel like doing it?

Yes, you can run whenever you want to within the 84-hour race window, from 12:00 PM the Thursday on the race weekend until 11:59 PM on the Sunday of the race weekend. You cannot submit an earlier run as your race entry. We will discard race entries that are time stamped before the race window opens.
What if I forget to submit my race entry?

There is a 84-hour window to race and submit your entry here at Run161 for each event. If you don't send your entry by the deadline, you won't be registered as an official race finisher. That means your name won't be on the results list, you won't receive a finisher's diploma and you won't be entered into the draw with a chance to win one of our awesome prizes. Use the form above to sign up for a notification email once the submission window opens for each event.
Are there any rules with regards to the course I choose?

No, you can run the race distance wherever you want. Our main goal is to get people to challenge themselves, and we don't award prizes based on finishing times.
How is my finish time calculated?

When we collect your race entry we will verify that the covered distance is at least equal to the race distance. As long as that checks out, we will use the elapsed time for the activity as your finish time. In other words, don't include the warm up and cool down in your race activity, because that will lead to a very slow (and inaccurate) finish time.
I'm not allowed to run outside, can I run the race distance on a treadmill?

Of course! We're doing this to keep runners motivated in these difficult times. If that means you have to run the race on a treadmill, no problem. Run in the appropriate time window, record the session with your watch, and upload it as you would any other. Submit the link to your activity here on Run161 once the submission form is made available.
Do you have any additional questions? Send us an email at hi@run161.com and we will get right back to you.
---
Sponsors

A big thank you goes out to Rabbit for sponsoring the #Run161Race series with prizes.
Founded by two passionate runners, Rabbit makes better running apparel tailored to the distinct activity of running and the legitimate and specific needs of the runner.
We're big fans of Rabbit here at Run161, and can vouch for the quality of their products. Right now our favourite pieces are the 3″ FKT split shorts and the Hulk singlet for men, and the winner split shorts and Runtee SS T-shirt for women.